| | |
| --- | --- |
| | New Chat Styles in Bot Libre 6 |
Bot Libre supports several different types of button styles and chat styles for embedding to enhance user experience. Button styles let users choose the a specific style of button for the embedding. Chat Styles lets you choose the chat style of the bot. Different chat styles provide different shapes and looks of chat log and chat text bubbles.
Button Styles
Here are just 5 of the 11 available button styles for the embedding page. Simply select any button style from button style drop down menu.





Chat Styles
Here are five chat styles that Bot Libre now supports. Pick one of the five different chat styles for your embedding by selecting a specific style sheet option from Style Sheet drop down menu.
Avatar Mode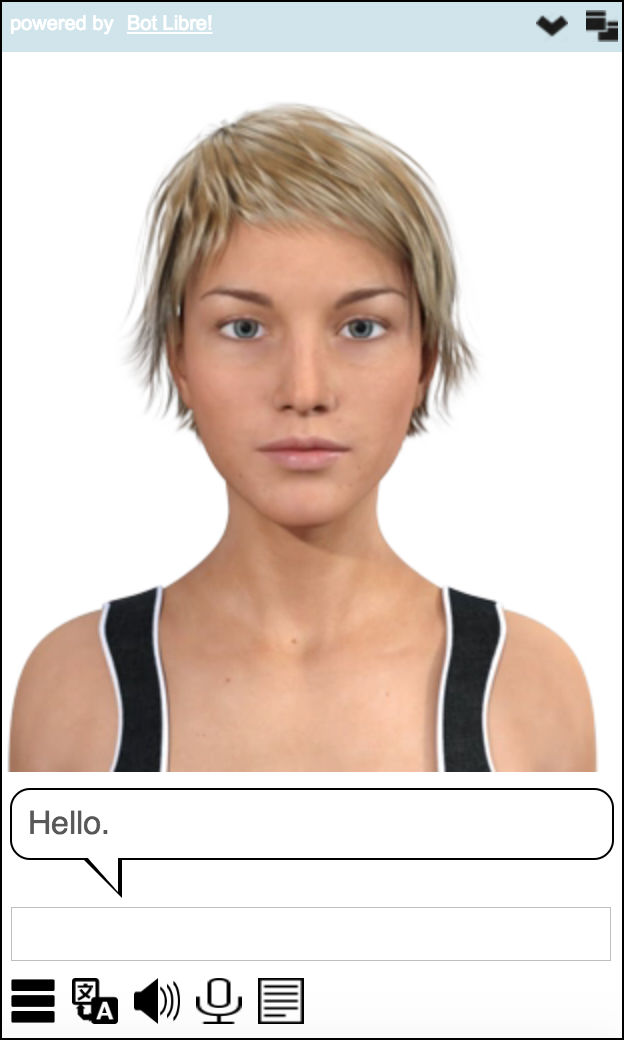 Chat Log Style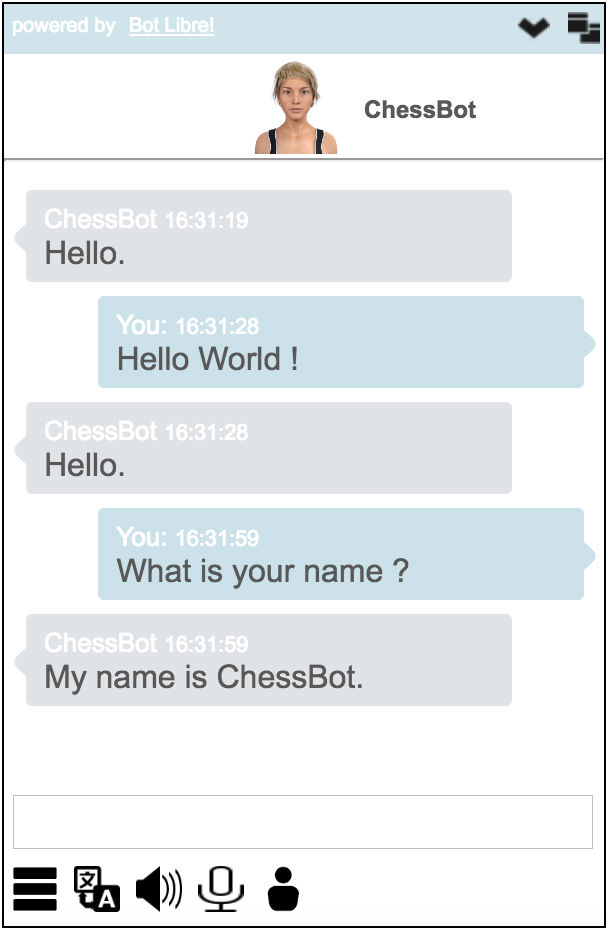 Social Chat Style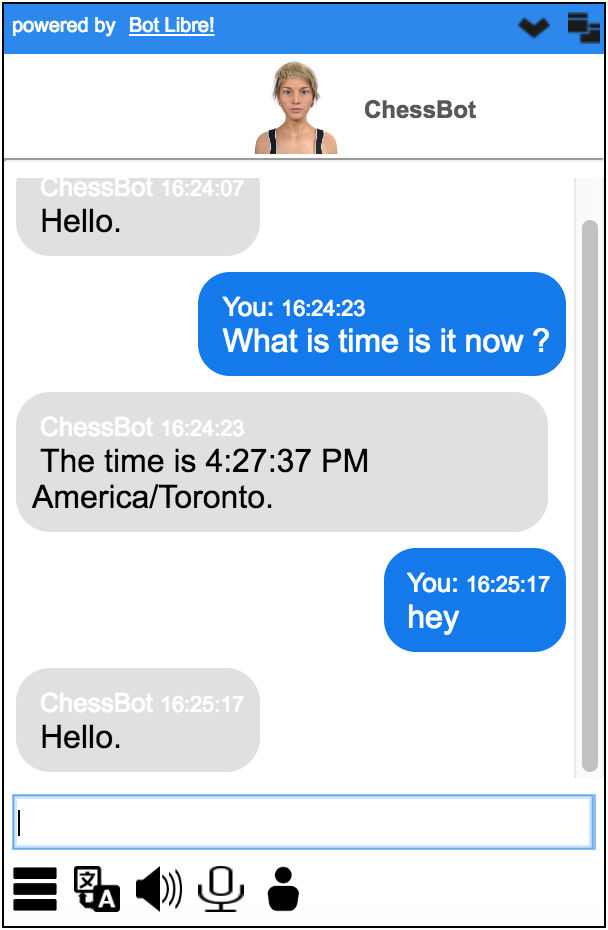 Chat Room Style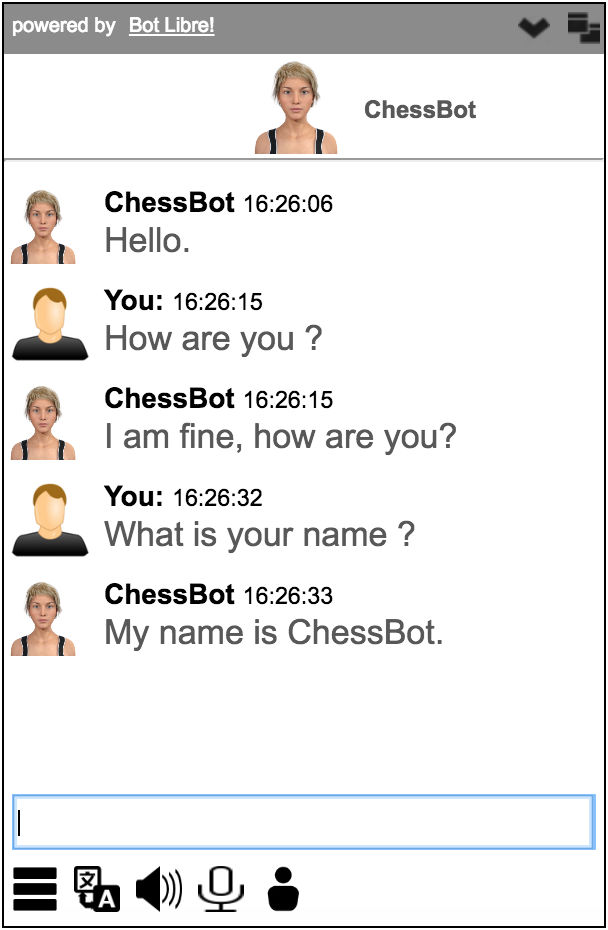 Blue Chat Style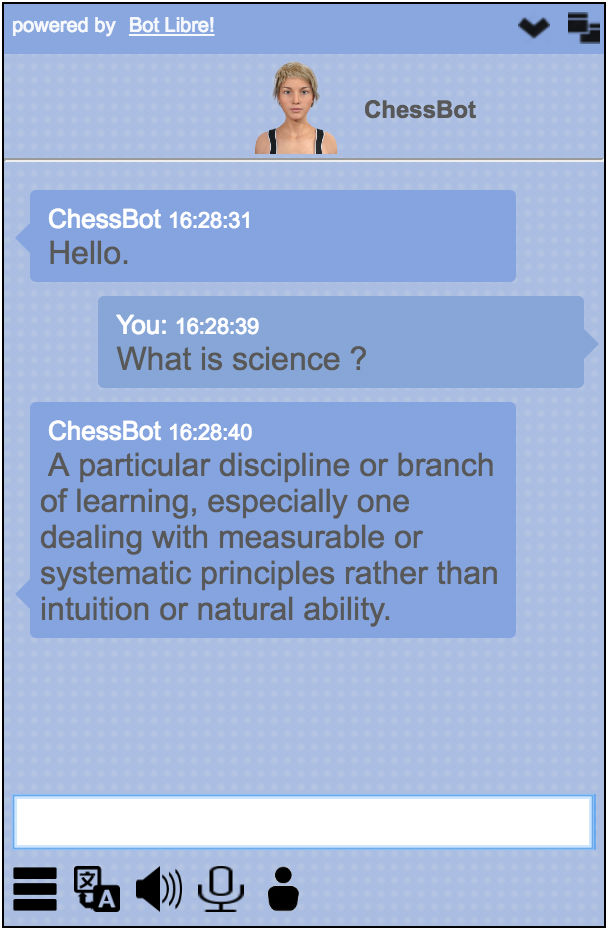 Pink Chat Style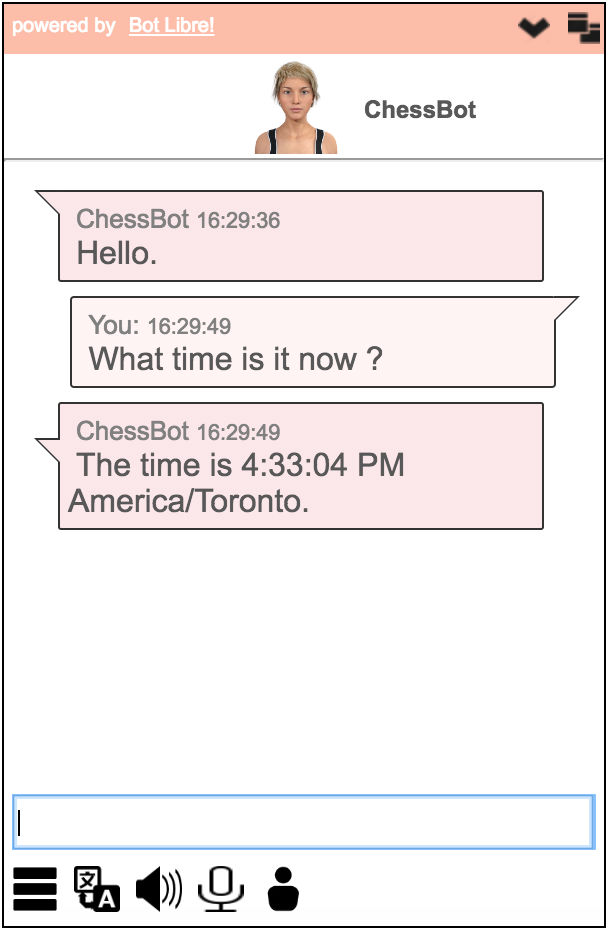 Custom Styles
Bot Libre also supports custom style sheets. Simply select "Custom Style" from the style sheet drop down menu. Enter the URL pointing to your custom style sheet in the custom style sheet input field, and press the "Generate Code" button. You can copy the code from any of the existing style sheets to make your own custom style. You will need to host your custom style sheet on your own website, or in the Bot Libre script library.